Starting the Process
The first meeting with the clients is ideally held at their property, so I can get an idea of the build site and understand their vision. We will discuss ideas and any "wish list items" to define expectations of the project. These may come in the form of photos, articles, and sketches. From there, a topographical/boundary survey will be needed to define the assets and constraints of the building site, and I review any design guidelines provided by private communities
Schematics
I will create floor plans and elevations drawn at 1/8" scale, including basic dimensions, room sizes, possible furniture layout, and exterior styles.  Different schemes are explored until a design is found that meets the clients' goals. The clients' understanding of their goals and their decision making process can determine how long this phase takes.
Renovation & Additions
These projects require some additional time spent at the site to measure and analyze   the current structure. Existing plans and elevations are drawn up before the design phase begins. This allows for a clean starting point, so we can see what direction the design should take and how the new structure will tie into the existing house.
Preliminary Approval & Estimates
When the design phase is completed, clients may choose to get preliminary estimates from builders.  Schematic drawings will be provided for this and reviewed by the potential builders. Some private communities require a preliminary review of the project, so the schematics will be used for this submittal.
Construction Documents
The architectural drawings are at ¼" scale or larger and would minimally include: site plan, floor plans, elevations, building sections, structural foundation and framing plans, and various details as the project requires. A licensed structural Engineer provides the structural design and drawings. Notes describing the building systems, equipment and fixtures are provided and coordination with the sub-contractors ensures a cohesive set of documents.
Final Approval & Preconstruction Meeting
We will compile the final construction documents, along with a complete overview of exterior materials and color choices to be presented for review by private communities when required. I will also have a pre-construction meeting with the builder to review the construction documents and answer any questions before work begins.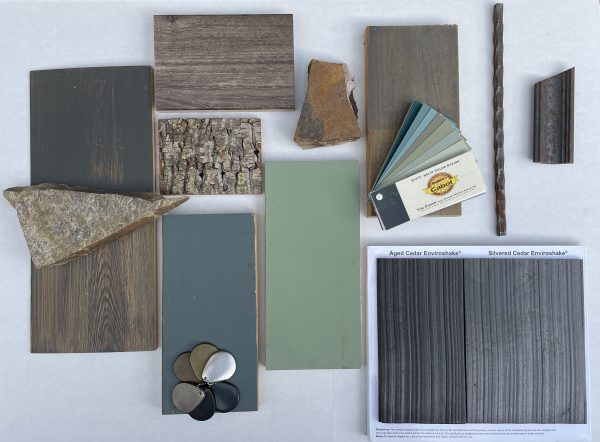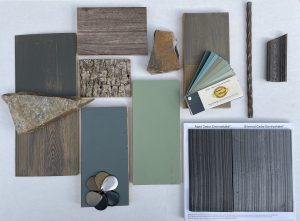 Further Design Services May Include:
Lighting and electrical layouts
Interior and exterior finish lists
Selecting exterior stains, paint colors, and materials
Product research for clients
Construction Phase
I am available to perform site visits periodically. During these visits I will answer questions, help with changes needed, take photos and notes, and follow the overall progress of the work. The contractor is still wholly responsible for following the Architectural and Structural drawings, as well as any finish/material lists provided.